Posted on
By SL-homedecoration.com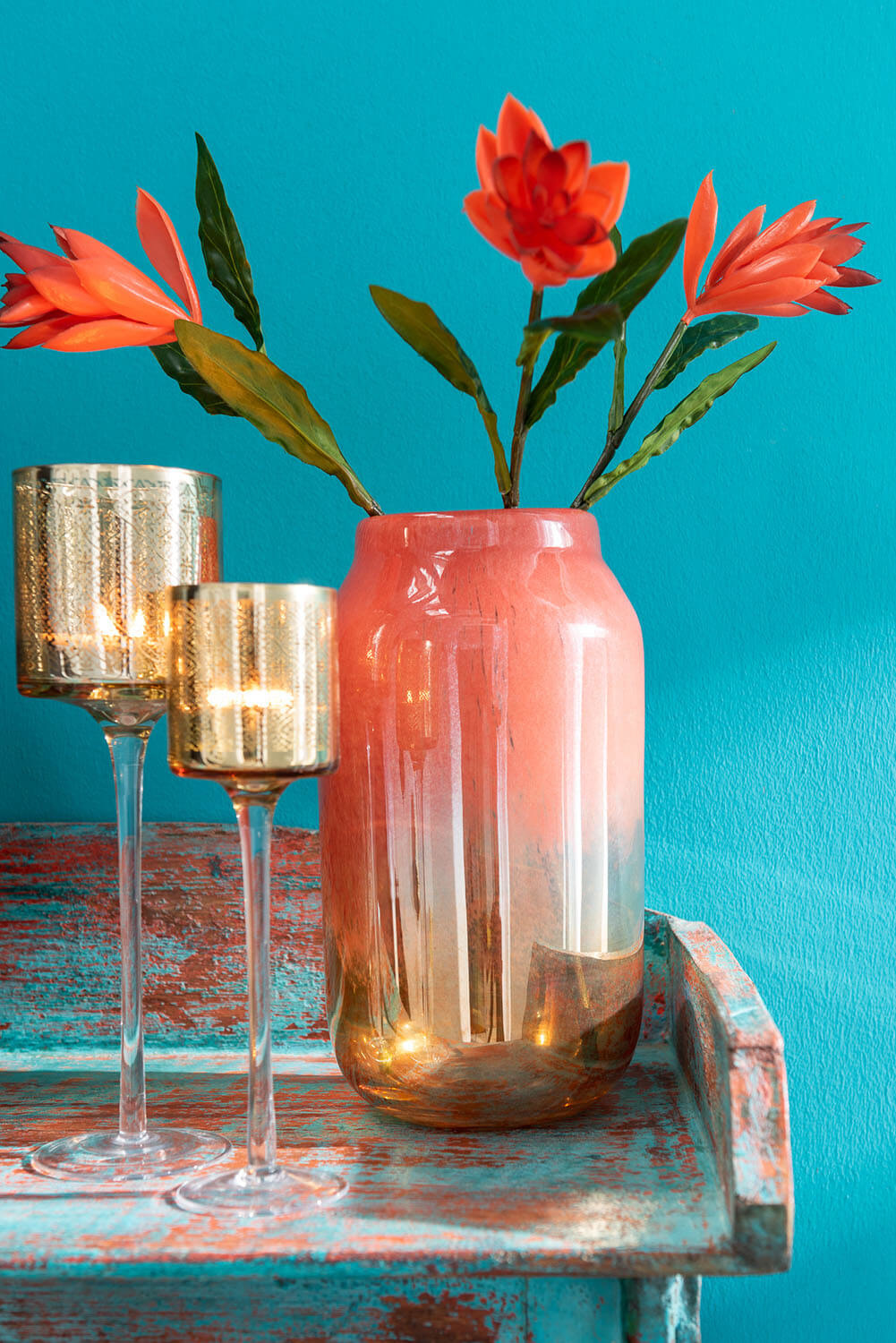 It's already getting dark outside and you've made yourself comfortable on the couch with a book and a cozy blanket. Matching the mood, the candle burns slowly and attractively in a tea light holder in almost every corner and on the table. If there is too little light somewhere, that is no problem, because you can easily move a tea light holder on a foot to the desired place.
Why choose a tea light holder
Who doesn't have a beautiful tea light holder at home? The light of a candle has always been part of our daily life. Even though we don't really need them for lighting these days, now that we have lamps for that, the warm light of a flame continues to enliven and give a different style to our interior. Lighting a candle in a glass tealight will instantly cast a soft and warm glow in the room it is in. As a real decorative accessory, a tea light holder can be placed on a side table in the living room, on a chest of drawers in the hall or even in the bathroom when you want to take a relaxing bath. Since the light of a candle offers comfort and relaxation, light your candle in the evening to immerse yourself in a wonderful atmosphere and forget all your worries, sitting on your couch.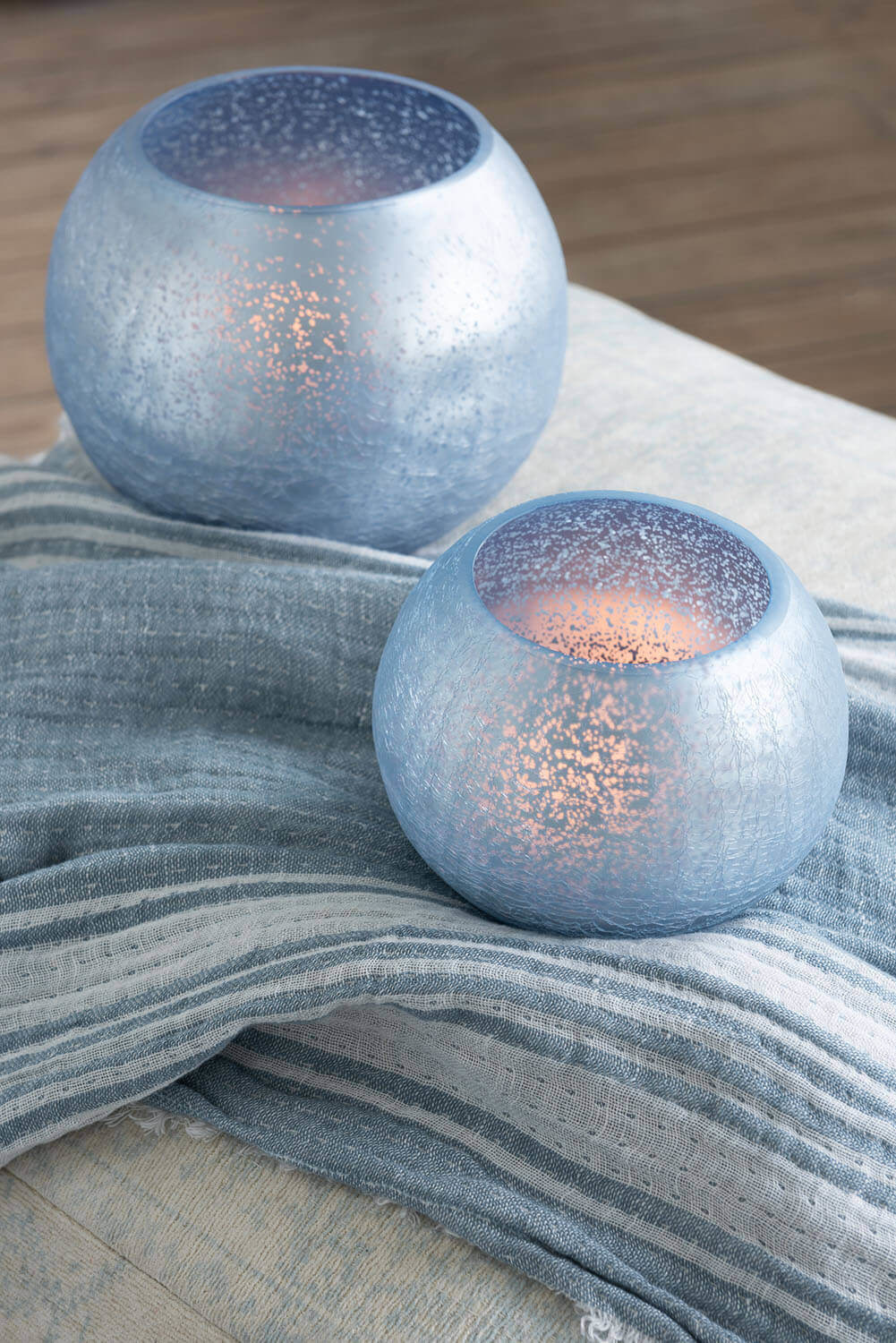 A glass tea light holder for the home and garden
For lighting up your garden, nothing beats the burning lanterns and candles that light up the lawn. Glass tea light holders are also perfectly in place here. With orange or blue tinted glass, the tea light holders give the balcony or terrace a fairy tale and magical aspect. Hand-blown glass tealight holders, textured relief glass and diamond-patterned metal complement the exterior decor perfectly. Here too, they become decorative accessories par excellence when placed next to garden furniture, on the table during a dinner on a summer evening, at the feet of a lounge chair. It is also possible to hang small glass tealight holders from the branches of a tree, a decorative technique that will have a lot of effect: the tree will seem to light up with a thousand lights!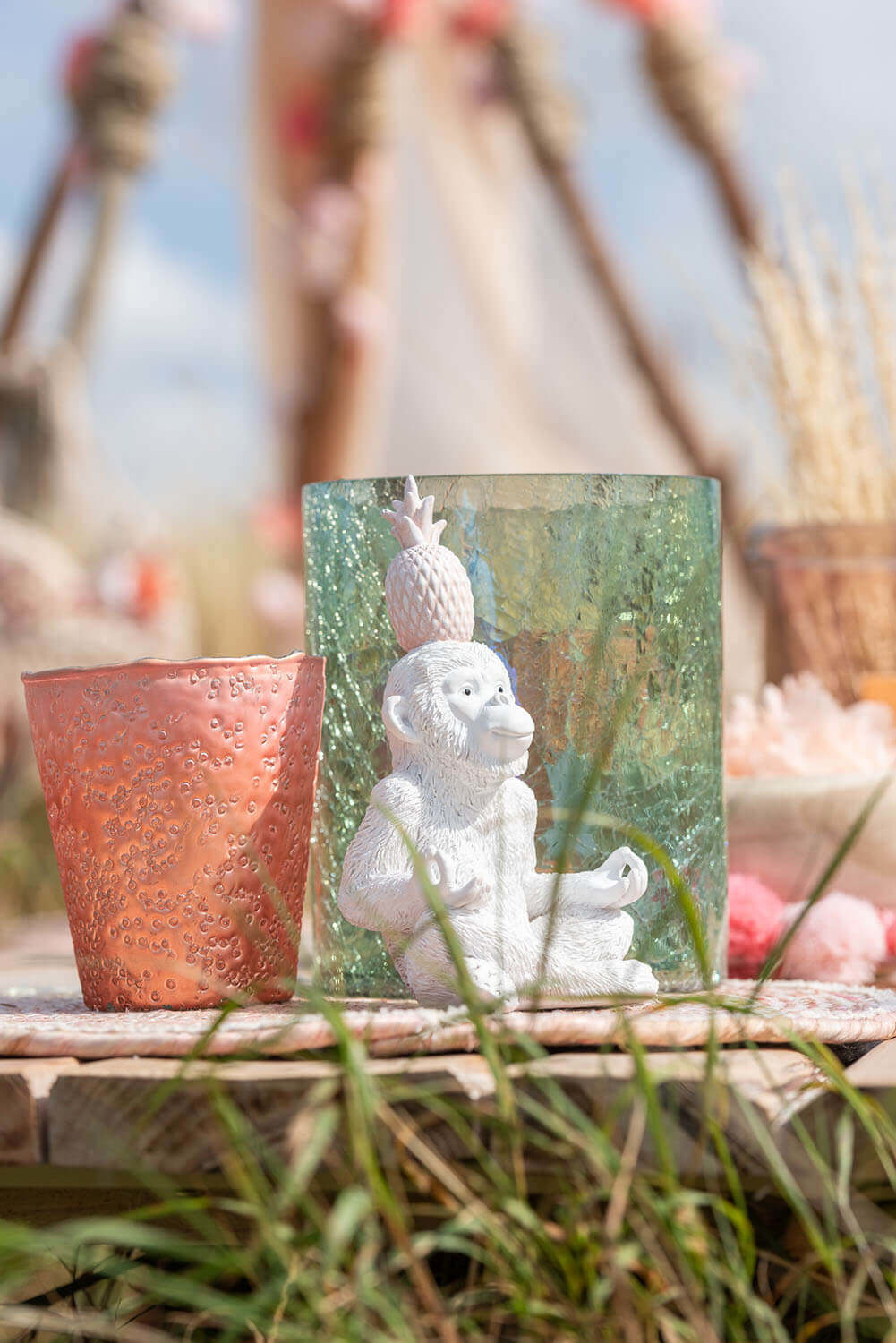 Tealights set striking accents
Tealights are indispensable decorative items, because they provide a sea of ​​​​lights on a windowsill in no time, transform an evening meal into a romantic candlelight dinner or create the right atmosphere for a DVD evening. With the right tea light holders, you can let the candles burn in a relaxed manner, as they protect the surfaces of tables and shelves from leaking wax. A tea light holder on a foot is convenient and safe: you can quickly move it somewhere else and rearrange it again and again. The small cylindrical candles stand firmly on the base and cannot slip or fall over. So you don't always have to keep an eye on the candles.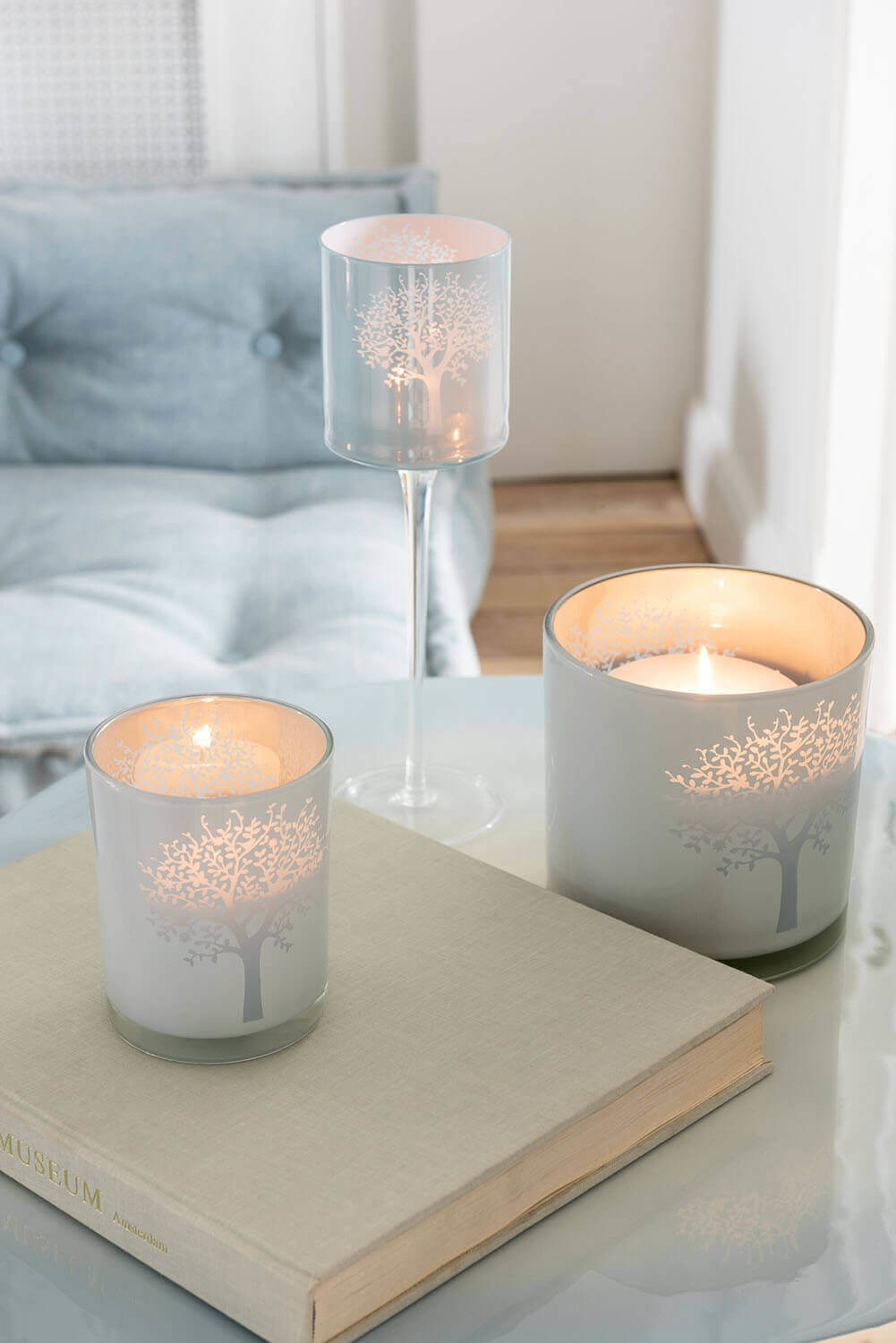 What suits you: cool ceramic or modern metal?
Soft flickering light, candlelight, flaming coziness, there's nothing better than ending the day comfortably. Tealights are a wonderful way to let your living space shine in the soft glow of light. These j-line tealight holders are available in countless different designs and versions, whether cylindrical glass vessels with a luxuriously worked surface or modern wire frames in cool black: you will certainly quickly find the right variant for your style. And the nice thing is that you can cheerfully combine them with each other and arrange different models into a beautiful ensemble.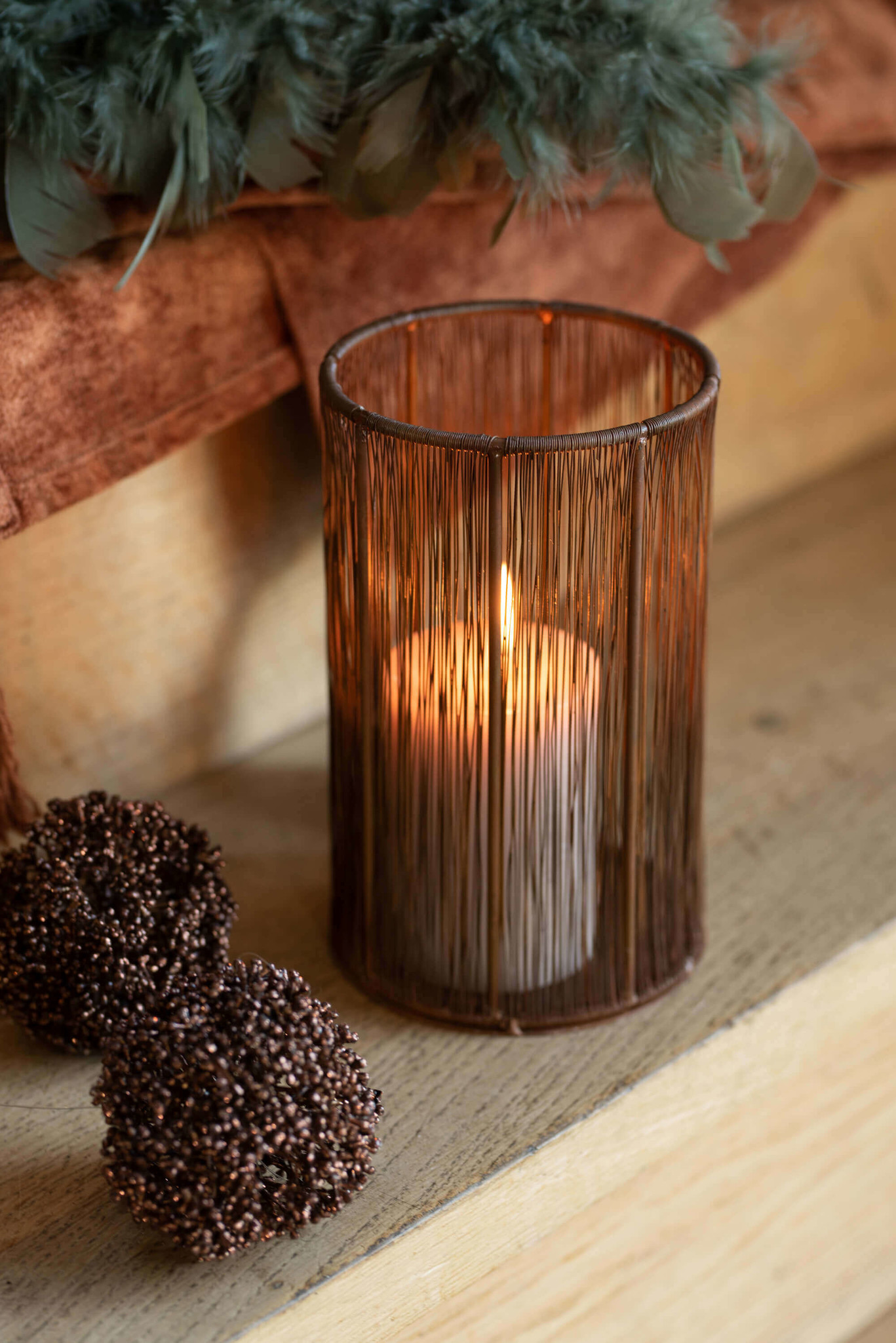 Pure and shiny in a modern style
Few decorations and functional furniture in clear shapes and colors, that is what characterizes the modern furnishing style. A dining table with a glass top and chairs with chrome legs underline the look, which is also reflected in the decoration: on a mirror polished sideboard with smooth fronts, metal tea light holders with a chrome look look puristic and chic. In combination with extravagant cutouts, this creates fascinating plays of light. Variants made of glass or stainless steel also harmonize with your interior and match the image nicely.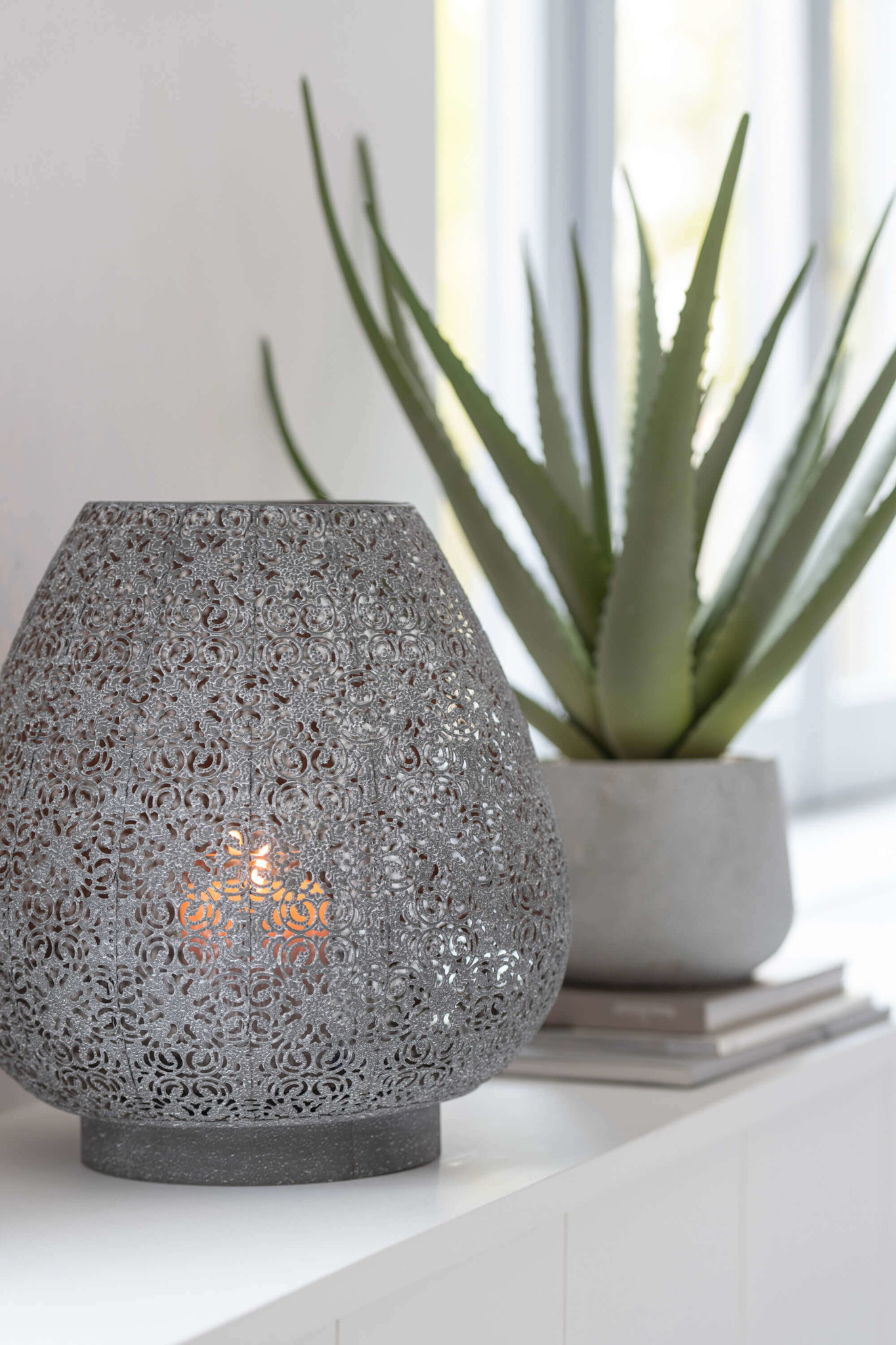 Rustic and of course in country style
The cozy country house style is characterized by heavy wooden furniture, natural earth tones and traditional patterns such as stripes, checks or dots. Wooden tealight holders with playful details such as metal hearts or ribbons create an inviting atmosphere. Arrange several tea light holders on a decorative tray and present them together with a bouquet of flowers on a small chest of drawers. Several candles close together provide a beautiful light and look very harmonious. Depending on the season, you can simply add a few pine cones, nuts or beautiful stones for even more nature at home. This way you can skillfully pick up the charm of the country house.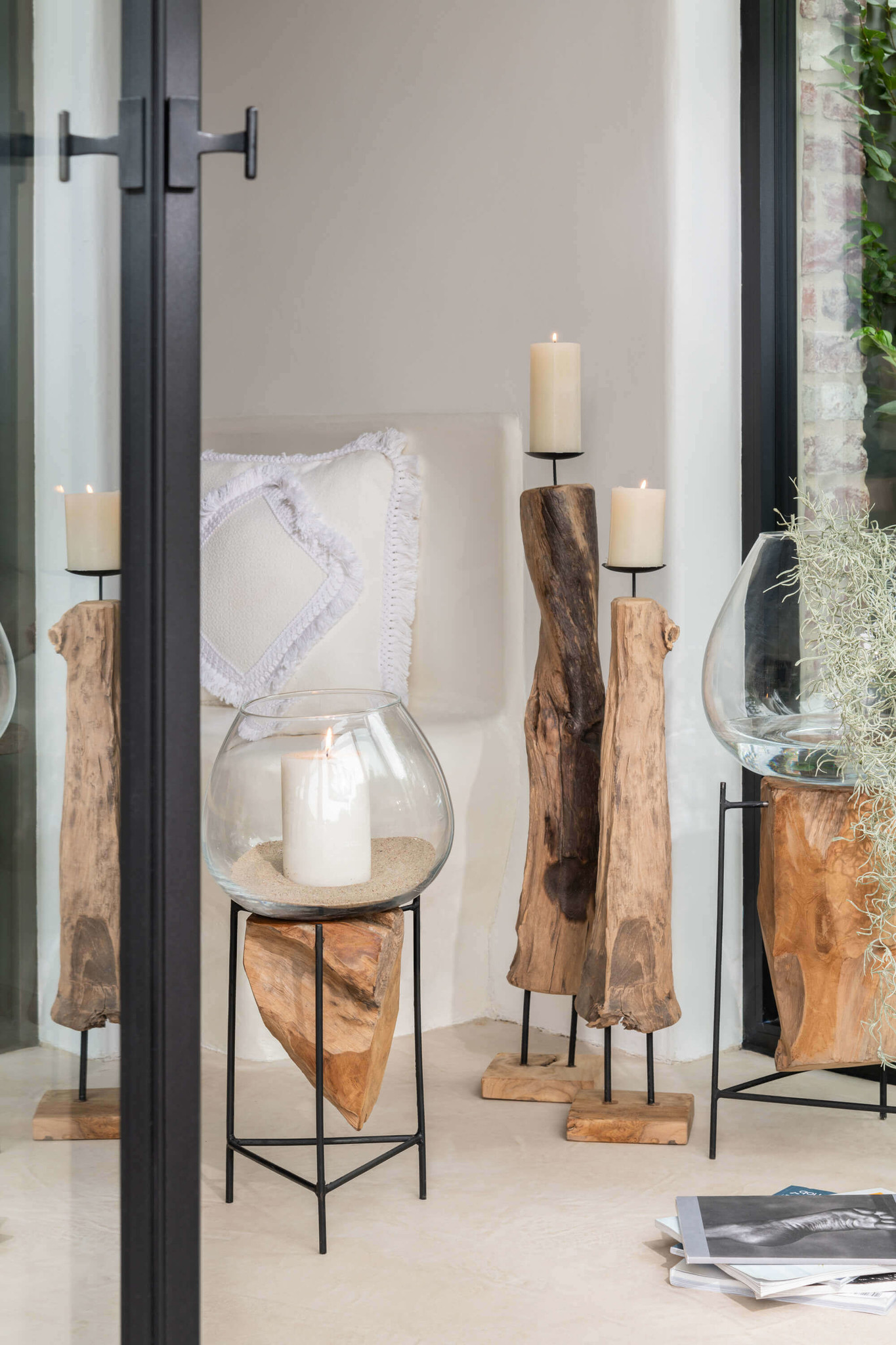 Classic style emphasizes elegance and high quality
Do you love timeless elegance, but also classic shapes and colors and do you appreciate durability and high-quality materials? Then your furnishing style follows the classic look. In addition to a tasteful leather sofa that sits on a noble oriental rug, you can place a porcelain or crystal glass tealight holder on a tray table. Colored glass looks very atmospheric and provides a beautiful glow, with a facet cut you also get interesting light effects. Try filling a footed glass tealight holder with fine ornamental sand and stones. This way you create a decorative piece for your home.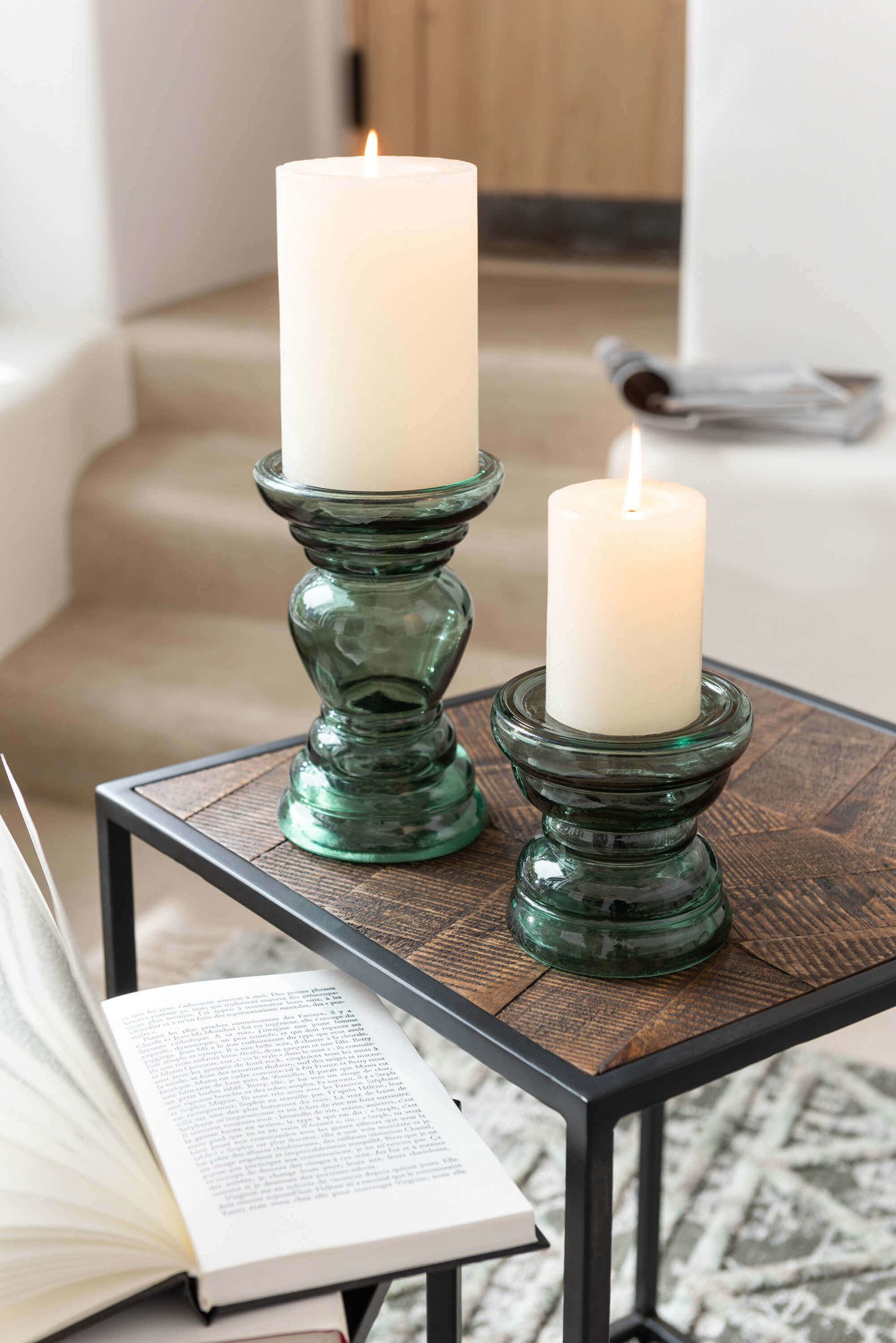 Tealight holder for special occasions
J-line tea light holders provide exceptional lighting effects all year round. But as is the case with decoration, you may want to change it depending on the season. It's great that there are models suitable for different occasions, with which the festive table and windowsill can be set in scene seasonally.
• At Easter the atmosphere can be cheerful and colorful, nice ribbons of rabbits and spring flowers adorn the table and tea light holder.
• On warm summer evenings, candles provide light accents on the balcony and terrace.
• In the fall, earth tones and heavy materials such as wood are very popular.
• In winter and at Christmas, snowflakes and Christmas motifs decorate tableware and table accessories.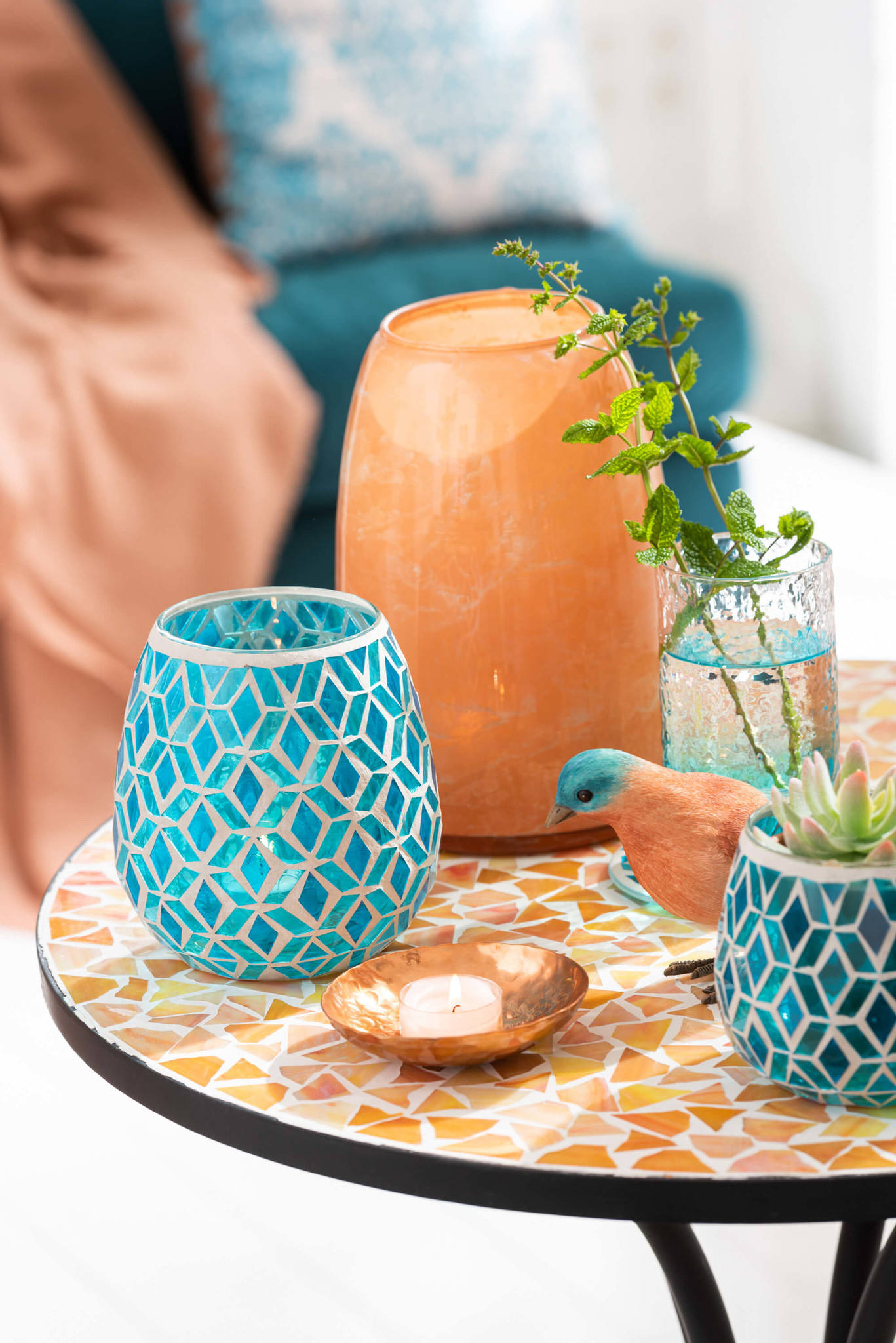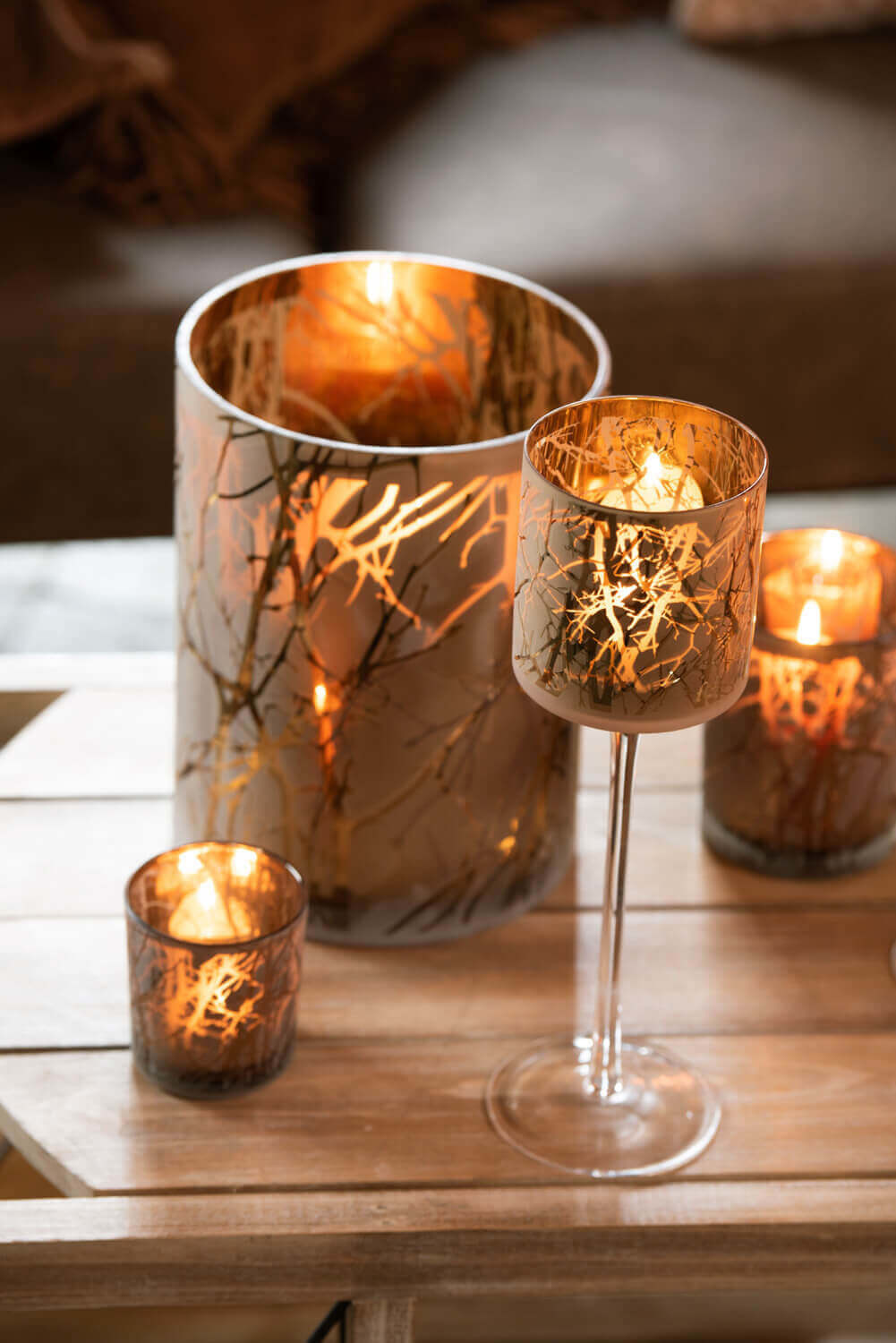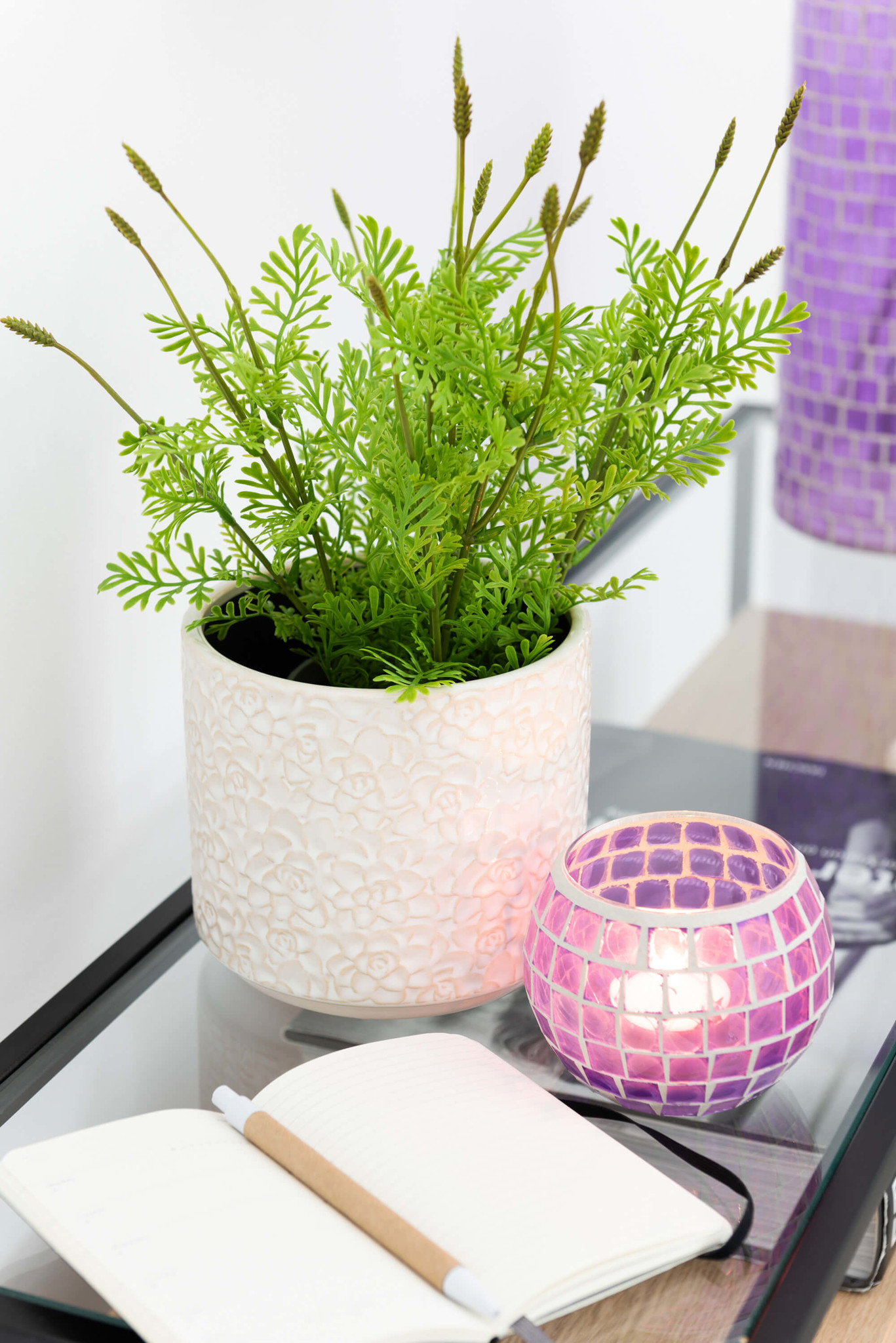 Tealight holders effortlessly create great effects
Tealight holders can be used as a beautiful decorative accessory without candles or, with burning lights, serve as a mood maker. You can choose from many different styles and find exactly the models that suit you and your interior. A tea light holder will find its place perfectly in any interior, regardless of the decorative style of the room in which it is located. For an interior with an industrial loft trend, a country-style house or a shabby chic living room, the tea light holder will certainly find its place. Thanks to the wide range of home decoration online of tea lights, lanterns, candles or candlesticks, your house will become a true illuminated dream!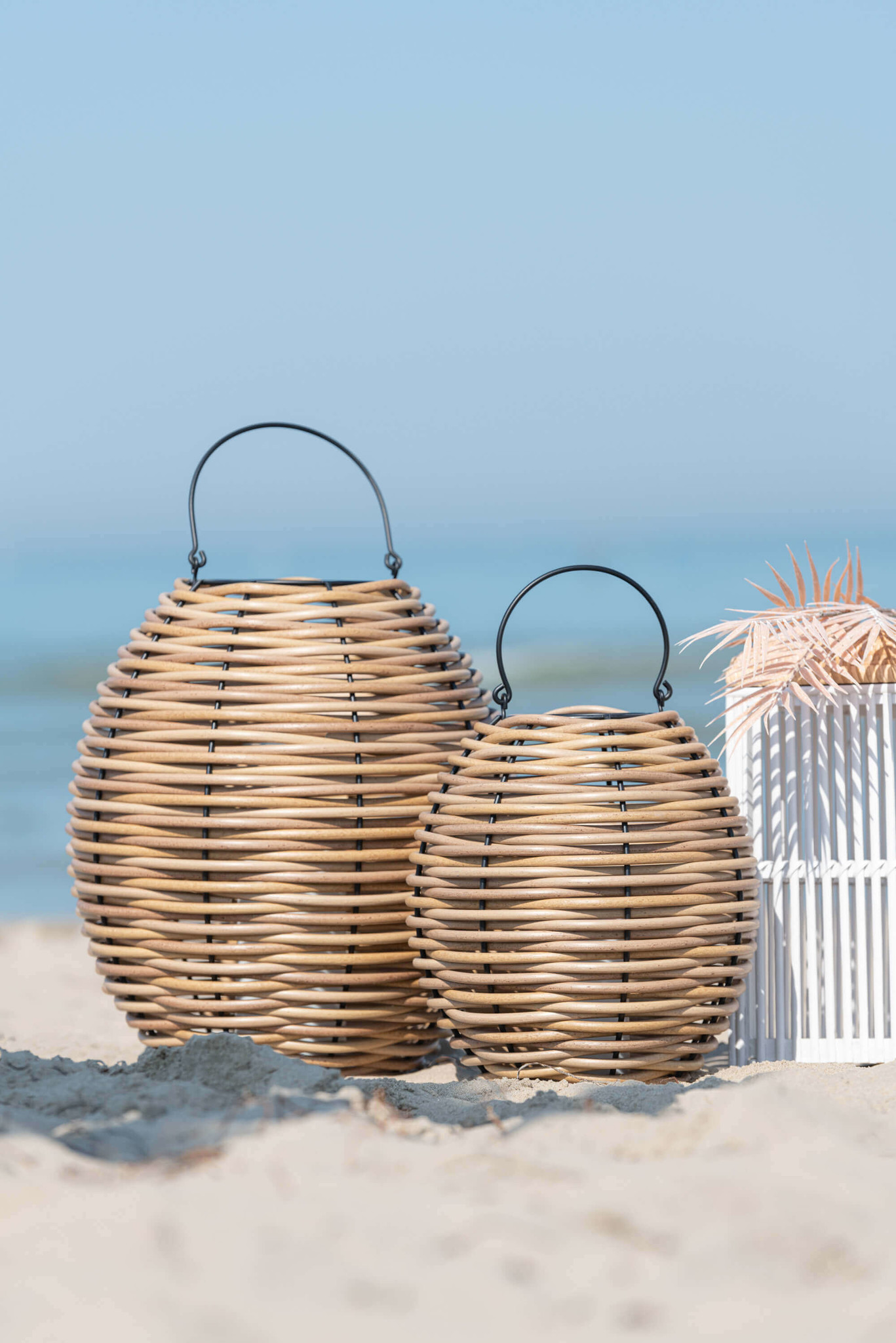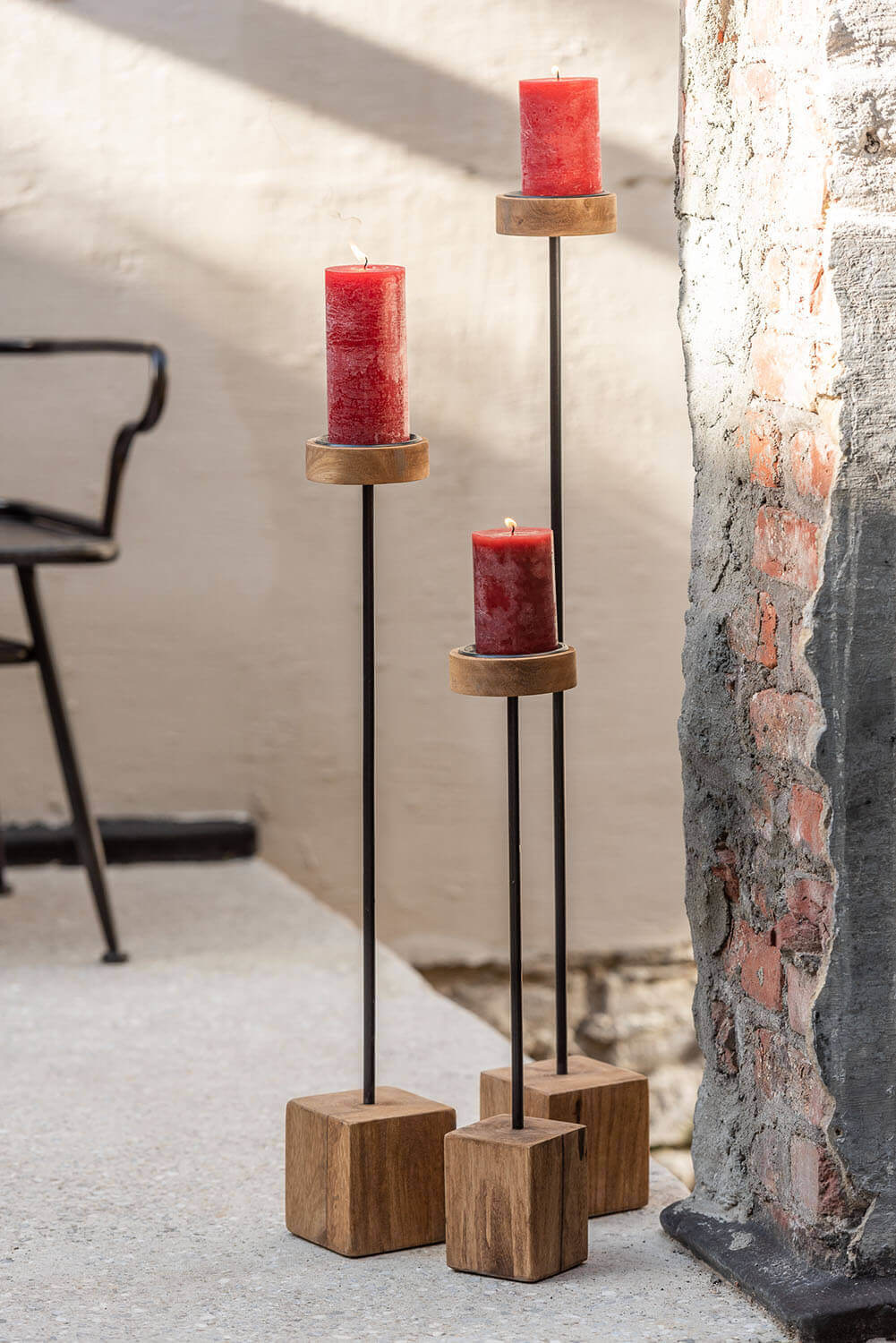 Tealight holders on foot for all decoration styles
To make your house smell nice, choose a candlestick or a tea light on which you light an atmospheric candle with a thousand different scents. For the hot season there are even insect-killing candles that smell very pleasant to us, but which mosquitoes hate. Do you want to bring soft lighting into your home or illuminate your garden in an atmospheric way? View the extensive selection of home decoration tea light holders online. Give your interior a touch of elegance with gold-colored metal models or glass models. For a more exotic touch, opt for openwork lanterns. And in your outdoor space, nothing beats tea light holders with colorful patterns to create a warm atmosphere!