Clocks - Sl-homedecoration.com
Discover the most beautiful clocks for your home. At SL-Homedecoration.com you will find a wide selection of unique home accessories. Take a quick look.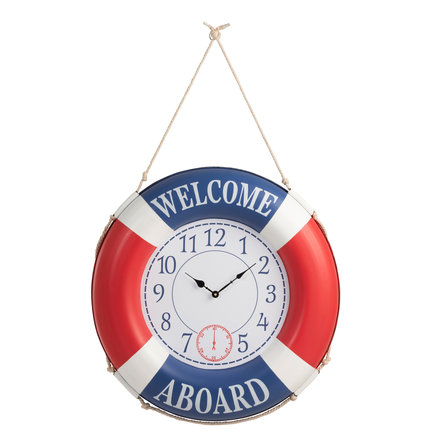 Clocks of various materials
We have included a number of exclusive brands of clocks in our range, with which you can give your room a major upgrade. Wooden clocks, glass clocks, metal clocks. We have wall clocks in various materials, shapes and colors. So you always find a clock that fits in your interior. Do you like a clock on which you can read the figures well? Or would you prefer a clock without numbers? Or maybe with Roman numerals?
At S&L Home Decoration we have brought in a large number of beautiful clocks that will look great in your interior. A wall clock is always nice above the fireplace or fireplace, but you can also hang it well in the hall or in the kitchen. Have you already thought of a place where your design clock works best?
Whether you choose a modern clock or a classic clock, your interior will get an upgrade anyway. Every clock is an eye catcher anyway. An additional advantage: you often look up to see what time it is. Then you will enjoy your beautiful clock even more.
Almost all clocks work on one battery. A so-called AA battery that is not included with the clock. The clock lasts long on a single battery.
Order clock?
Feel free to even have a look at this page and the following what kind of clocks we have in our assortment. Chances are that there is also a clock for you. Did you find one? Add it directly to your shopping cart. We will post your clock no later than two days after order. Naturally tightly packed so that it arrives in perfect condition. Did you know that you can easily pay with iDeal, Mister Cash, credit card, PayPal or bank transfer? Just what is most convenient for you. If your order exceeds € 50, we will send your clock for free.
Questions about clocks?
Do you want to know more about a specific clock? Do you miss clocks in our collection? Ask your questions via the live chat. Or contact us in another way. We are always committed to making your house a real home.