Home Accessories - Sl-homedecoration.com
You don't like boring home accessories, do you? Exactly! That's why we've scoured town and country to collect the greatest home deco products for you.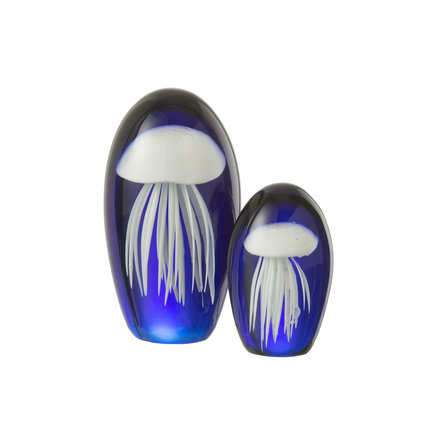 Looking for stylish home accessories? You will find them at Sweet & Lovely Home Decoration!
When furnishing your home, you naturally start with the largest items. First, a beautiful floor is placed, so that the basis of a particularly beautiful interior is laid. For many people, attractive curtains are also added, which have the additional advantage of preventing people from seeing in from the outside. Then it's time for the furniture. They should not only be beautiful, but of course also practical. After all, you are going to spend a lot of time on them, so they have to be comfortable and of good quality.
Your house is now largely finished, but there is still something missing to really feel at home. We at Sweet & Lovely Home Decoration know exactly what that is: cozy home accessories! So take a look at our online range of the most stylish home decoration in various designs. We always make sure that we have the perfect items for every taste, especially for yours! You can easily buy the ideal home accessories online and have them delivered at home. This way you don't have to leave the house and you can already make room for your new interior accessories!
The most beautiful and most diverse living room accessories
From beautiful bowls made of stylish ceramic or metal to a cozy rattan hanging chair for your pet, Sweet & Lovely Home Decoration has it all. Are you a true lover of sun, sea and sand? Then of course you can't do without a beautiful home accessory in that atmosphere. For example, choose decorative fish on a metal base or a scale model of a beautiful sailing boat. The true globetrotter naturally places a chic wooden globe in his or her office or study.
For anyone who loves animals, there is of course more than enough to choose from. How about a set of colorful flamingos or a decorative dinosaur, for example? For outside, you can choose from cozy doorbells in various designs, with which you can welcome your visitors in an attractive way. As you can see, there is a lot possible and so it is best to just browse our home accessories webshop yourself.
The advantage of buying home accessories via the internet
We live in special times and that means that it is always uncertain whether physical stores are open. However, the Sweet & Lovely Home Decoration online shop is always open for you: 24 hours a day, 7 days a week. This way you can come and take a look at our very extensive range at any time, which is continuously supplemented with the most beautiful products. You can also order at a time that suits you and of course you can always pay with us with the handy gift voucher from Sweet & Lovely.
Did you get one as a gift? Then this is the ideal time to exchange it for the most beautiful design home accessories in the style that suits you. Our webshop offers you a choice of modern, vintage, rural, romantic and industrial accessories for your interior. Of course, the products ordered by you are always packed very carefully, so that they cannot be damaged during the delivery journey. Do you also order for an amount of € 50 or more? Then you pay no shipping costs! All in all, buying in our home accessories online shop is an excellent alternative to traditional shopping!
European quality and the most beautiful designs
Sweet & Lovely Home Decoration can draw on an extremely extensive and varied network of top designers from all over Europe. In this way we always find the most unique pieces that will certainly appeal to you. Moreover, you are assured of home accessories of the highest quality. We once started small because we wanted to make our own interior more beautiful.
In the meantime, we have been able to turn our passion into our profession and we can help people like you find the perfect interior accessories. We use our own living preferences as inspiration when purchasing our new collections, but of course we also look beyond that. We choose products from all kinds of different styles, including modern, romantic and vintage. There is also plenty to choose from for you and you will always find the perfect accessories with us to make your own home more beautiful.
Find and order your most favorite home accessories online!
Our webshop is divided into different categories, such as garden decoration, home textiles and of course our beautiful interior accessories. We want to help you find the best items for your palace without hassle. Naturally, our range consists of varied products for every budget, so that everyone can decorate their home with our beautiful accessories. We do everything we can to keep the price for you as low as possible, but of course we do not make any concessions in terms of quality. Would you like to know more about our range or are you looking for a specific product? We are happy to help you!