Garden accessories - Sl-homedecoration.com
Discover the most beautiful garden accessories for your home. At SL-Homedecoration.com you will find a wide selection of unique home accessories. Take a quick look.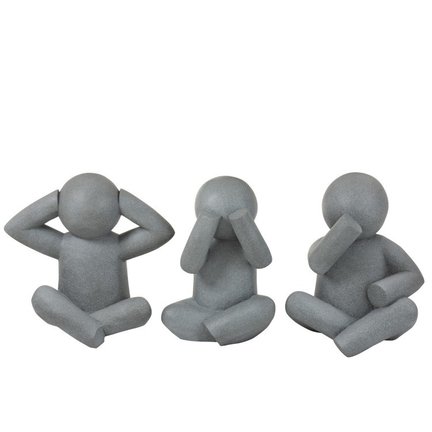 A cozy seat?
Then you probably want it to be nicely and attractively furnished just like your house. Good news, there are also beautiful home decoration products available for every garden. Take a look on this page to see what we have in store for your garden. Nothing is as cozy in your garden as a cozy seat. A table with a few metal chairs around it, do you see yourself sitting in the spring sun? We have beautiful tables and chairs for you in the garden. From the quality brand J-Line from Belgium.
How about a beautiful mosaic table with matching chair? This way your garden is immediately ready for the new season. Also nice is a vintage sign that shows you and your guests the way in your garden, for example to the "beach".
No matter how big or small your garden is, there is always something you can do to make it cozy and cozy.
Garden decoration
With this production for garden decoration you not only turn your house into a home, but also tackle the garden at the same time. Because often it doesn't take much to turn your garden into a true paradise.
Whatever you order, we ship it securely and securely packaged. Above € 100 you pay no shipping costs. Moreover, you can also easily pay via your favorite payment method. Among other things through Mister Cash, iDeal, credit card or PayPal.
We ensure that your home deco item is packed securely and securely and arrives safely to you.So you also have it nice and fast at home. Did you know that you do not pay shipping costs if your order exceeds € 100?
Questions about garden accessories?
Do you have any questions about these garden accessories? Do you need other items for the decoration of your garden? Feel free to ask us all your questions via e-mail, telephone or live chat. We are ready to help you turn your house into a real home.