Unique and stylish wall decoration - Sl-homedecoration.com
Discover the most beautiful wall decoration for your home. At SL-Homedecoration.com you will find a wide selection of unique home accessories. Take a quick look.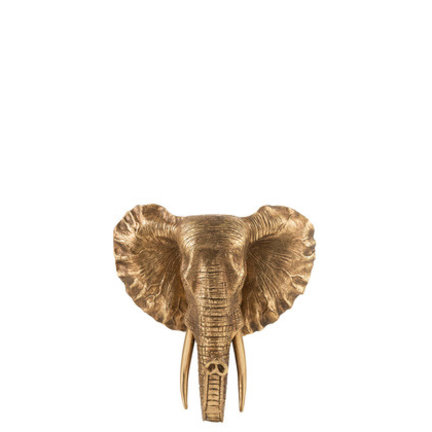 Find the most beautiful wall decoration for every room
It is a good idea for several reasons not to forget the walls when furnishing your home. Bare walls ensure that sounds are reflected, which creates an unpleasant effect. Moreover, a wall without decoration often does not look cozy. Of course you can choose to paint one or more walls of the room in a beautiful color. In addition, applying wall decoration is an excellent idea.
The great thing about this is that you can always find exactly what you are looking for at Sweet & Lovely Home Decoration. We also offer the most beautiful products of the best quality in this area. Obviously you have a very wide choice when it comes to styles, shapes, colors and motifs. So there is the perfect decoration for every living taste. Whether you like beautiful animal prints, atmospheric sayings or ethnic wall art, we have it all. Various objects even come with built-in lighting, so that they become a bright spot in the house in several respects. We cordially invite you to browse our webshop at your leisure.
Buy the best wall decoration from European top designers
Quiet, exuberant, large and small. Everything in the field of wall decoration can be found in the Sweet & Lovely Home Decoration webshop. We really enjoy coming up with innovative home accessories and decoration time and again. That is why we regularly look throughout Europe for the most fantastic items to decorate your walls with. In order to guarantee the best quality, we only purchase home accessories from European top designers.
We also take the wishes of customers like you into account. In this way we always make sure that we have the perfect matches ready for you. Your order will almost always be shipped within two days, so all you have to do is make room for your new wall decoration. You can opt for living room wall decoration, but bedroom wall decoration is also a very good idea. While some prefer to implement one style of living throughout the house, others go for a unique atmosphere in every room. It absolutely does not matter to us what you go for, because as said we have the most beautiful items in stock in every imaginable style. From vintage billboards to romantic wall hangers and from cool photo frames to funny wall posters.
High quality wooden wall decoration
Uniqueness is a great asset when selecting new items for our webshop. We therefore do not go for mass production, but prefer special items that have been developed with great care and love. This is also completely in line with our own company philosophy. After all, when you furnish and decorate your home, you want to ensure cosiness and security.
A very nice way to achieve this is by buying wooden wall decoration. Of course, a lot is possible at this point. How about a wooden paddle with inspiring rules of life or a cheerful decoration surfboard made of wood from the top brand J Line? If you prefer calm colors and a mix of materials, then the wall decoration with a beautiful sailboat or with a group of fish is a wonderful idea. Of course we also have a wide range of bedroom wall decorations in, among other things, the wonderful Scandinavian atmosphere.
Dividing into categories makes your search even easier
We have made the layout of our webshop as intuitive as possible, so that you can quickly and easily find what you are looking for. There is a separate category for all our beautiful wall decoration and this is then subdivided into paintings and other wall decoration. We hope that this way you will be taken directly to the right living items for your home. Do you still have some questions? Reassure us! We are ready to advise you extensively.
Because we have purchased all products from our webshop ourselves, we know exactly what the advantages of each item are. When buying new wall decoration, you don't just pay attention to the looks and the materials. To be fair, the price is also important. That is why we do not work with unnecessary intermediaries when purchasing our collection. This way we can always supply you with our home decoration at the best price. This is good for you and for us! To gain even more advantage when purchasing your new living room, kitchen or bedroom wall decoration, you can take advantage of our sales or sign up for our newsletter (you will immediately receive a nice discount). By purchasing smartly, for an amount of at least € 50, - you will also receive your order for free!
Find out more about our wall decoration collection
The Sweet & Lovely Home Decoration team is always there for you and can be reached by e-mail, telephone and live chat. Here you can post all your questions, comments and wishes about our wall decoration collection.
You can always follow us through the known social media channels. Like Facebook en Instagram