Posted on
By SL-homedecoration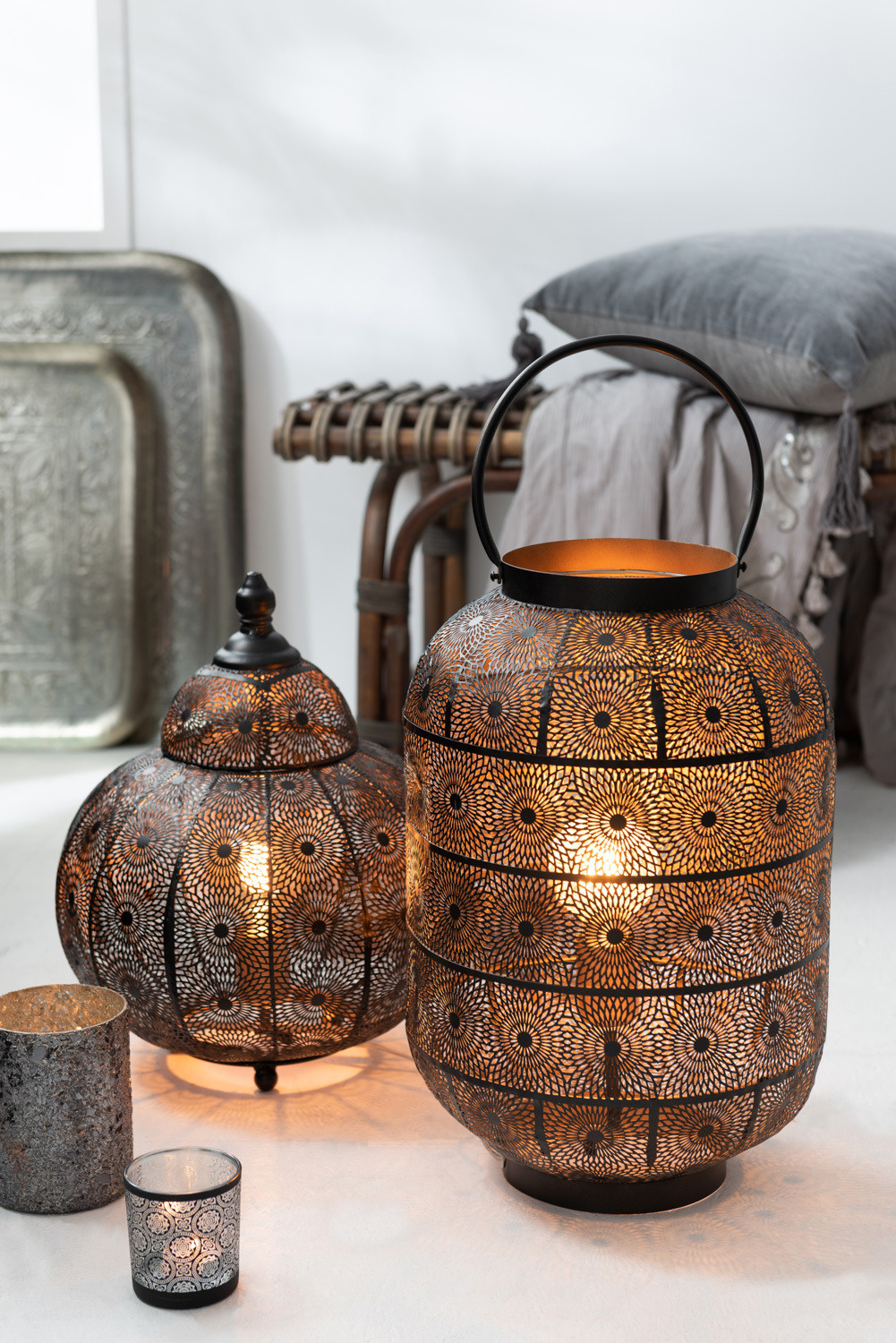 Do you want to give your living room, bedroom or bathroom an oriental look? A good idea, oriental influences in your interior are completely contemporary. And did you know that it is not at all difficult to move with the oriental trend? All you need are some carefully chosen accessories, colors or materials.
The nice thing about the oriental trend is that you can combine it well with different interior styles. Even if you have a modern interior, you can add a nice oriental touch to your room with, for example, a lamp, a few pillows and a color on a wall.
Can we give you a few suggestions?
1. Persian carpet
An oriental classic that can no longer be ignored in western interiors. For decades, the Persian carpet with its ethnically faded drawings and motifs has immediately given an oriental touch to every room.
Persian carpets come in a variety of earth tones, but also in combinations with gold and silver, black, red and orange, green and blue. Also particularly suitable for modern industrial interiors.
View our current collection of carpets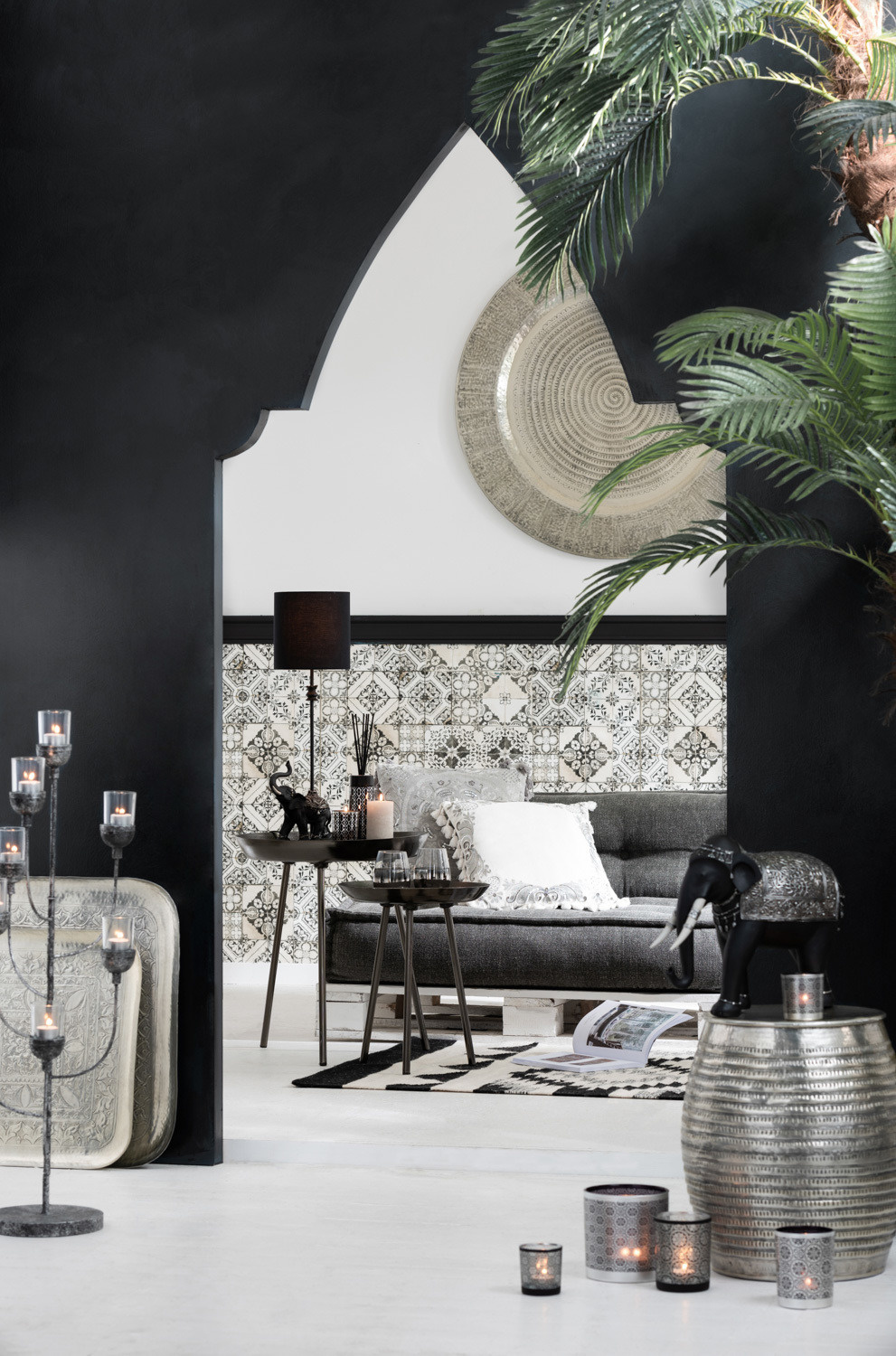 2. Oriental lamps
Are you looking for a quick solution to create the atmosphere of a thousand and one nights? A beautiful hand lamp, a table lamp or a ceiling lamp immediately gives every room an oriental atmosphere, especially in the evening or in a room without windows. Many oriental lamps are made with beautiful details in bronze, gold or silver. Some lamps have colorful mosaics or, when switched on, they cast a beautiful light pattern in the room.
View our current collection of lamps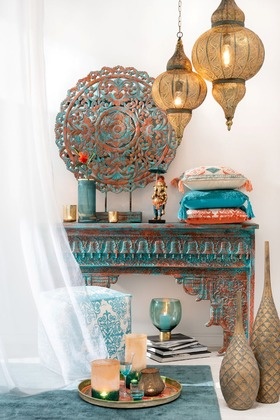 3. Wall decoration
You really don't have to repaint everything to evoke an oriental atmosphere. Often it is enough to change some details. Like the things you have on the wall or on the fireplace. In the range of S&L Home Decoration you will find beautiful wall lamps with candles, colorful paintings and canvases in the colors gold and black.
View our current collection of wall decoration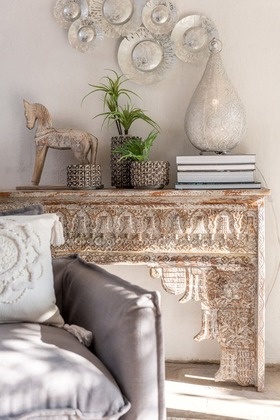 4. Tea light holders
Are you looking for an attractive tea light holder for the dark days? Or perhaps for extra atmosphere on the terrace in the summer? Why not go for an oriental model right away? Wonderful to see how the flame flickers and the light dances through the open-hole metal. Then indulge in the stories of Sheherazade.
View our current collection of tea light holders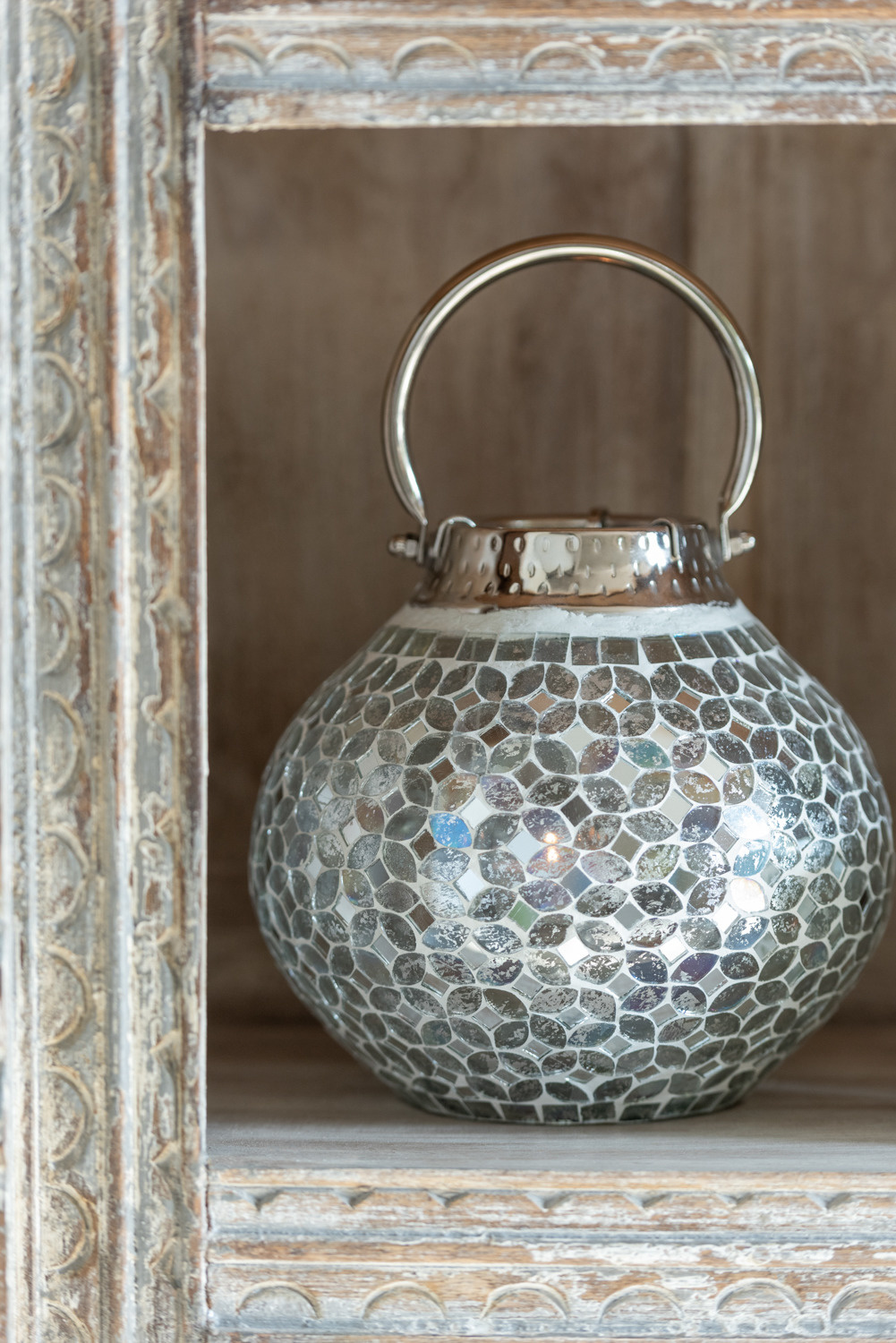 5. Cushions and pouffes
Shiny silk cushions in colorful oriental colors, cushions with tassels, pouffes with faded ethnic drawings: everything contributes to the atmosphere as we know it from the Fata Morgana in Efteling. Can you hear the animated conversations in the Arab market? Do you smell the scents of oriental delicacies? Welcome to your new living room or bedroom.
View our current collection of pillows, blankets, cloths and pouffes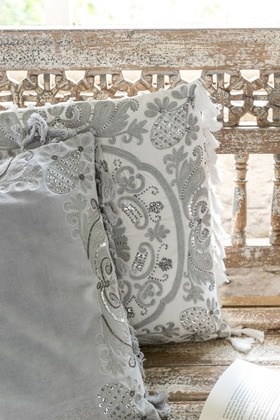 6. Vases
A beautiful oriental vase, it doesn't even have to contain anything to be a real eye catcher. Choose vases in oriental colors or a vase with a handmade oriental pattern.
View our current collection of vases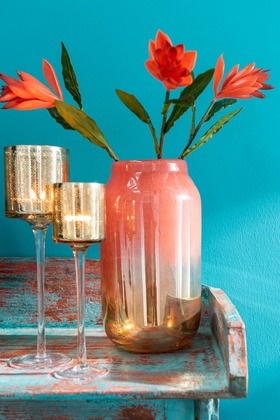 7. Figures and figurines
Golden or silver elephants, Buddha statues, warriors and other oriental art. All you have to do is place a figure or a statue in a strategic place in your living room and you immediately get into eastern spheres.
View our current collection of figures and statues
8. Colors
Do you not want to get oriental accessories at home, but want to do something with color? That's a great solution to create an oriental style. Just dare to give an oriental touch to a wall in your room. Look at oriental pastels or try the basic colors of red, orange, green or blue. Or, if you have a little more guts, black, gold or silver.
9. Materials
You can also choose basic materials that have an oriental link. For example, pottery, metal, tin, ceramic, iron, gold, bronze. It does not really matter what kind of accessories it concerns, they breathe the right atmosphere anyway.
10. Plants
Finally, we would like to give you plants as a tip. Plants? Yes, green plants. That does not even have to be oriental plants to immediately create atmosphere in your room. Large, green plants look beautiful in any interior. You can also opt perfectly for palm-like plants, cacti or plants that you place in beautiful planters or pots with oriental drawings.
Need more inspiration for oriental accessories?
Simply search for the term "oriental" in our shop and you will find all articles that can help you to give your interior an oriental touch.
What will you do to bring your interior into an oriental atmosphere?