Home textiles - Sl-homedecoration.com
Discover the most beautiful home textiles for your home. At SL-Homedecoration.com you will find a wide selection of unique home accessories. Take a quick look.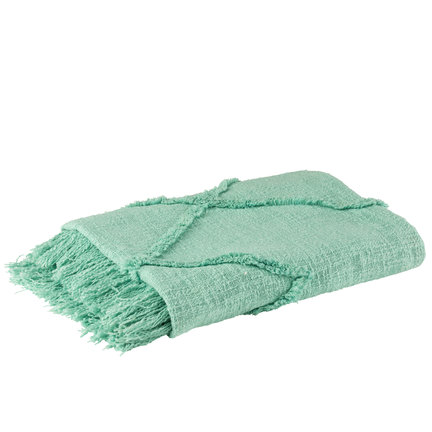 Beautiful cushions and plaids for decoration
You will find pillows, blankets, throws and carpets to decorate your home on this and the following pages. Is there also something nice for you? See here our striking collection of pillows, blankets, cloths and carpet from the quality brand J-Line from Belgium. If you are looking for beautiful items to decorate your room, you will find them among these items.
How about cushions that color perfectly with your sofa or the curtains? A blanket to snuggle with on the couch? A plaid for the couch or bed?
The home deco items from this category are no ordinary, everyday products. You can count on quality materials, accessories and colors. Many of the products are made of linen or cotton and they are available in several variants.
Make your home cozy with pillows and carpet
Can you already see some of the decorative cushions from this category in your living room? We have fashion colors such as old pink and mint green, but also classic colors such as blue, gray and brown. Sleek and modern or with a lot of fringes. You can say it. Or what about a beautiful carpet under your feet? What will be yours as decoration?
Whatever you order, we will make sure it is shipped smoothly. Je bestelling versturen we uiterlijk twee dagen na bestelling. Order amount above € 50? Then the delivery costs are for our account. Payment is safe and easy via Mister Cash, iDeal, credit card or PayPal.
Questions about pillows, blankets, throws and carpets?
Do you have questions about these pillows, blankets, throws and carpet or home decoration online in general? Feel free to ask our interior specialists. We are happy to answer your phone call, email or questions via live chat. With our pillows and our high-quality textiles, we make your home a cozy place to stay!