Home decoration for your home - Sl-homedecoration.com
Discover the most beautiful home decoration for your home. At SL-Homedecoration.com you will find a wide selection of unique home accessories. Take a quick look.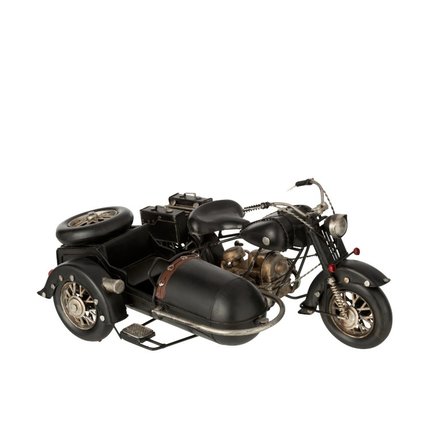 Home decoration for your home
In our home decoration online shop we have made an effort to bring the most beautiful home decoration items into your home. Decorating a house is not just decorating but is actually telling a story. A story about you, how curious you are. How you view life. What taste and personal stories and memories you have experienced. Each house has its own personal style and way of life. That is why we have specialized in different styles of home decoration.
Because every house is different, nothing is too much for us today. Vintage home decor, Home decor rural, Home decor modern? We will start with some small tips in the different styles.
Here are some tips for a number of living styles

Home decoration modern, there is also a lot to say about it. Take a sleek cupboard or side table. A beautiful sleek vase combined with a colorful wall canvas. Modern stands for little color with nice eye-catching items. Green combines beautifully with a well-defined interior, such as large plants or artificial trees in a unique flower pot. In our webshop we have a wide selection of modern home decoration.
Wooden home decoration has a soothing feeling. Something that no one can miss today. It doesn't have to be all abstract. Go for a wooden construction, a wooden dog in teak or a nice fish in driftwood as wall decoration will give your home a rural look. Wooden home decoration and rural home decoration are simply timeless in everyone's interior design. Whether small, large, wide or narrow. Home decoration is for everyone.
Vintage home decoration, who doesn't like the lifestyle of the past? Bring real nostalgia into your home with vintage home decoration. An antique camera or a decorative retro motorcycle with sidecar that takes your home back in time. Dark colors make it for the daredevils, but dark does not have to be unpleasant. For example, you can turn one cabinet into an eye-catcher and exhibit your vintage decoration there. Don't forget those fantastic cloches with old keys or chess pieces. Bring the feeling of the past into your home with our fun vintage decoration.
We do our utmost to quickly deliver the very latest collection and articles to our web shop home decoration! Often much faster than a physical store.
We would like to do everything we can to give our customers and new customers a unique experience in our home decoration store.
Buy home decoration?

Have you found one or more home decor items that you would like to bring into your home? Then add them to your shopping cart. After your order, we will start working for you immediately. We will send the items of your choice (if in stock) to you firmly packed no later than two days after ordering. This way you will have your home decoration accessories at home quickly and you can start enjoying them right away. Of course you can surprise someone and have your order sent to another address and pleasantly surprise that person.
At Sweet & Lovely Home Decoration you can easily pay with iDeal, MisterCash, PayPal or credit card and a transfer to our bank account. Even paying afterwards is possible at sl-homedecoration.com. This way you pay via the method that suits you best. Is your order more than € 100? Then you do not pay shipping costs on your home deco items.
Questions about Home decoration online?

Do you want to know more about a certain article in the home decor category or home decor online? Do you miss an article you would like to see here or do you just have an interest question? You can ask all your questions in the live chat, we are often online. Or contact us in another way. You can be sure that we will do everything to make your house a home with our home decor online.
Discover our blog.
https://www.sl-homedecoration.com/en/blogs/home-deco/play-with-colouraccessories-for-a-rich-interior/
Like us on facebook and stay informed of the latest home decoration trends
https://www.facebook.com/SL.homedecoration