Home decoration for your home - Sl-homedecoration.com
Discover the most beautiful home decoration for your home. At SL-Homedecoration.com you will find a wide selection of unique home accessories. Take a quick look.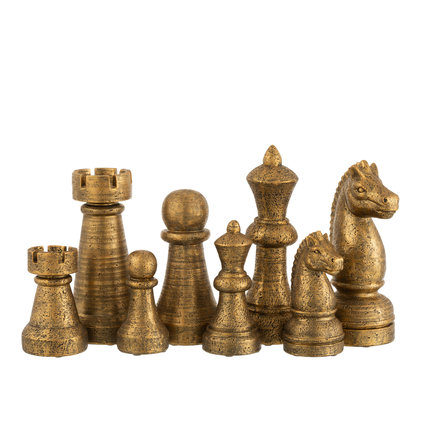 With the home decoration of Sweet & Lovely you complete your interior
Sweet & Lovely Home Decoration is a home decoration online shop that focuses entirely on products with which you can decorate your home completely to your liking. By choosing precisely items that completely match your own taste and living style, you can tell your own story through your interior. For example, show how you stand in life, what you have experienced or which things are most important to you. Do you like to travel? Then there are our small and large globes to embellish your interior. Are you a real beach lover? Then choose shells wall decoration or shell vases and bring that wonderful beach atmosphere into your home! We know better than anyone that every person is different and that everyone has their own taste. This is also very evident in the interior and that is why you can choose from many different living styles with us. Whether you are looking for romantic or rural home decoration or if you prefer industrial or sleek home decoration, we have the perfect items for you!
The perfect home accessories for every style
At Sweet & Lovely Home Decoration we are here for everyone, whatever your taste or style. For example, you can opt for modern interior decoration. Modern home accessories are often designed with clean lines, without all kinds of frills. In general, the color scheme of these types of items is fairly neutral, for example sand, beige or taupe. This combines perfectly with greenery, making modern flower pots a good idea. The vase or plant pot in a light color ensures that the green leaves and colorful flowers come into their own even better.
You will also find a wide range of wooden home decoration in our online shop. This beautiful and durable material has made a comeback these days and that is of course not for nothing! Wood fits perfectly in a rural interior, but it also looks great in modern houses. Moreover, anything is possible with wood. For example, you can opt for a living accessory made of driftwood, but also for teak furniture or wooden tea light holders in a rustic design.
To embellish the interior, more and more people are returning to the past. In our home decoration store you can also choose from the most beautiful vintage home accessories and small furniture. There are many ways to bring the vintage style back into your home. For example, place small vintage home accessories under a glass dome or go for a large vintage object that will immediately become an eye catcher in your living room!
At Sweet & Lovely Home Decoration, we are fully ready to help you find the perfect items for your wonderfully cozy home. In this way, every purchase in our webshop becomes a unique experience!
Buy your new home decoration quickly and easily
Our webshop is designed in such a way that you can easily find what you are looking for. Select the desired product category and browse from there until you find your ideal items. Then put them in your personal online shopping cart and start the ordering process! For your convenience, we have made ordering as easy as possible. Do you need some help? Let us know immediately, because of course we are happy to be of service! As soon as you have placed your order, we will immediately start collecting and carefully packing your new home decoration, rural, vintage or modern. In most cases, your order will be shipped within two business days and delivered to you by our reliable shipping partners. Extra nice: for all orders above € 100, - shipping is free!
Do you have questions about our range? Let us know!
We add new home decoration to our existing collection every week, but it is still possible that you are still missing something in our webshop. If so, or if you have any other questions for us, please get in touch with our team. This can be done via our live chat, but also by e-mail or telephone. If you wish, we will look especially for you for the most beautiful and hip home accessories or furniture in exactly the right version. This way you can make your house even more your home!
Get inspired by our blog
Sweet & Lovely Home Decoration does not want to be just a home decoration shop, where you only buy without getting background information about, for example, your favorite items or a certain living style. That is why we have set up our own blog. In this we take you into the world of interior trends and show which accessories, furniture, colors and styles are important this season or year. We give you advice on how you can tailor your home to this, but of course you do not have to accept our suggestions blindly. That's the beauty of your home, that you can furnish it completely to your own taste! In our webshop you will find the most beautiful items for your home.
Follow us online and always see the latest trends in home decoration
Of course, Sweet & Lovely Home Decoration can also be found on social media. For example, you can like and follow us on Facebook and Instagram. Here we will keep you continuously informed of the latest developments and trends in the field of home decoration and home accessories. In addition, we also like to show the latest acquisitions from our ever-expanding collection.