€ 53,-

Decoration sailboat on foot made of wood and and has beautiful purple sails.

Deliverytime

Compare

€ 159,-

Wall clock round finished in a black color. This wall clock has a look of a pocket watch. ...

Deliverytime

Compare

€ 38,-

ceramic chickens baby made from ceramic. These chickens are finished in a blue and pink co...

Deliverytime

Compare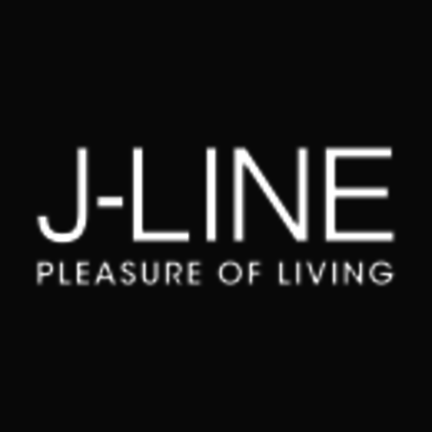 Get to know the beautiful home decoration of J-Line
At Sweet & Lovely Home Decoration we only go for the best quality and the most beautiful designs. That's why we only include brands we can rely on in our collection. One of these top brands is J Line. This brand was founded in 1978 by two sisters who, just like us, have an enormous passion for home decoration for both indoors and outdoors.
Because J Line is a family business, it has always been able to steer its own course. This quickly led to a solid leading position in the market. It is now impossible to imagine our interiors without the beautiful designs of J Line and you can find their products in more than 100 countries around the world. However, the great success worldwide does not mean that they have become impersonal. On the contrary, because the sisters still go with their company for decoration that matches your personal style and preferences.
Their children are now also involved in the company, so that continuity and, above all, development are guaranteed. Every year J Line launches a new, refreshing collection: one in spring/summer and one in autumn/winter. The future is already anticipated and matching decoration products are presented.
Pleasure of living; we fully support that!
The motto of J Line is 'pleasure of living' and that fits very well with what we want to propagate at Sweet & Lovely Home Decoration. A house should not only be a building that protects you from the elements, but above all a place where you and your family members are completely at ease.
Adding home decoration to your own taste helps excellently with this, because it ensures that it really becomes your or your place. Take a quick look at the beautiful J Line home decoration in our webshop and see which items will look perfect in your garden, on your balcony or in your home.
What is so beautiful about J Line products?
Well, J Line turns out to be a hugely successful home decoration company. But what do they really excel in and what characterizes their collection? In fact, to get an answer to that, you only have to take a look at our range. The Sweet & Lovely Home Decoration webshop has an extensive range of products from J Line in the most beautiful contemporary designs.
You can think of small decorative items, such as a J Line tea light holder or a J Line table lamp, but also small furniture such as the J Line hanging chair and the J Line side table. Of course they are all available in various designs, colors and sizes. This way there is bound to be something beautiful for you too.
The figurines from the Petit Maurice J Line collection are also very nice. They are available in a set of two or three pieces (including in the colors white, blue and orange) and depict a cheerful doll who joyfully raises his arms.
Are you going for a practical decoration item? Then the J Line wall clock is really something for you! The great thing about J Line is that the company doesn't go for just one style. They develop the most beautiful products in baroque, exotic, vintage, industrial, modern and classic styles. So look at what suits you and your home and on that basis look for the most beautiful items to embellish your interior.
Shop the most beautiful J-Line products directly in our webshop!
Have you become curious about the beautiful products of J Line and do you want to know whether they also fit your interior and taste? Then click directly in our webshop and find the best products from J Line online! From a practical J Line side table for in your living room or next to your bed to a cozy J Line lamp in a hanging or standing version.
To guide you even faster to the latest products, you can also sort the huge range by date. This way you immediately see the most recent items and you never miss anything! Have you seen one or more accessories or furniture that appeal to you? Then ordering via Sweet & Lovely Home Decoration is easy! It's just a matter of placing all your favorite items in your shopping cart, filling in your details and paying.
We will then deliver your order as soon as possible (usually within two days). Of course you can also pay for your purchase with the Sweet & Lovely gift voucher. Would you like to know more before you order? Our team is ready to answer all your home decoration questions!
https://www.youtube.com/watch?v=rGs3mUjuXlE
https://www.facebook.com/jlinedecoration/