Soft and colorful plaids for a pleasant evening
Do you not like warm plaids either? A plaid that keeps you nice and warm in our cold and dark winter days
€ 76,90

Plaids made from cotton.
This plaid has a pink color and is crocheted from cotton with ni...

Compare

€ 79,-

Plaids made from cotton.
This plaid has a pink color with nice oriental drawings and tass...

Compare

€ 124,90

Plaid made of textile. These plaids have an extra soft and warm version to offer you more ...

Compare

€ 124,90

Plaid made of textile. These plaids have an extra soft and warm version to offer you more ...

Compare

€ 114,90

Plaid made of textile. Our plaids have an extra soft and warm version to offer you a littl...

Compare

€ 114,90

Plaid made of textile. Our plaids have an extra soft and warm version to offer you a littl...

Compare

€ 26,90

Plaid made of polyester. Our plaids have an extra soft and warm design to give you some mo...

Compare

€ 26,90

Plaid made of polyester. Our plaids have an extra soft and warm design to give you some mo...

Compare

€ 26,90

Plaid made of polyester. Our plaids have an extra soft and warm design to give you some mo...

Compare

€ 26,90

Plaid made of polyester. Our plaids have an extra soft and warm design to give you some mo...

Compare

€ 26,90

Plaid made of polyester. Our plaids have an extra soft and warm design to give you some mo...

Compare

€ 26,90

Plaid made of polyester. Our plaids have an extra soft and warm design to give you some mo...

Compare

Make your home a happy place
Your home, your paradise
Transform your house into a home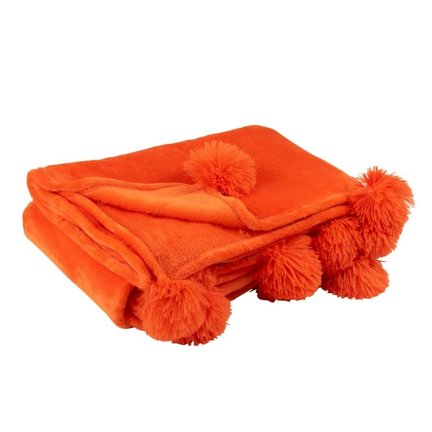 Our warm and colorful soft plaids
Therefore choose our plaids. Beautiful plaids complement your home or interior.
A colorful plaid is not only used to keep you nice and warm. But also to protect your seat or chair against stains. While the look of the sofa completely changes to the trend you want. See here our striking collection of plaids from the quality brand J-Line from Belgium. If you are looking for a different blanket in warm fabric or color, check out our collection of plaids.
How about a plaid in a bright color with nice pompoms? A blanket to snuggle into the sofa with? A plaid to complete your nursery?
The plaids and cloths from this category are made of high-quality materials. We also have knitted blankets to keep you nice and warm. All our products are super soft and colorful! Several variants available.
Make your home cozy with our warm plaids
Can you already see some of these blankets from our collection in your living room? We have bright and light colors, but also classic colors such as black, gray and brown. Which plaid do you choose to snuggle in?
Whatever you order, we ensure that your package is sent quickly. We will ship your order no later than the second day after receipt. Order amount above € 100? Then the delivery costs are for our account. Payment is safe and easy via Afterpay, Mister Cash, iDeal, credit card or PayPal.
Questions about plaids?
Do you have questions about these plaids or home decoration online in general? Feel free to ask our interior specialists. We are happy to answer your phone call, email or questions via live chat. With our plaids and our high-quality textiles, we make your home a warm and cozy place to stay!