Unique and stylish wall decoration - Sl-homedecoration.com
Discover the most beautiful wall decoration for your home. At SL-Homedecoration.com you will find a wide selection of unique home accessories. Take a quick look.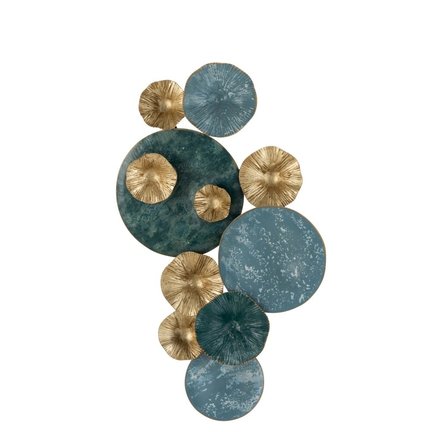 Wall decoration items
From decorative plates to reindeer heads, here you will find the nicest items for wall decoration. Signs with texts, old billboards, direction indicators, chalkboards or even surfboards. What will hang on your wall? We have put together a special collection of wall decoration items for you. They are from the special brand J-Line, which supplies high-quality items for home decoration.
These are wall decoration items that you will not find in every house, because they were purchased from a large furniture farmer. No, these are things that are made with care and that radiate a high level of quality. Made from the best materials, with which you create a fantastic atmosphere in your living room or bedroom.
Do you have a sea & beach theme in your room? Or just the atmosphere of a Scandinavian hunters' hut? Modern or classic? There is probably also a wall decoration product that you can already see hanging on your wall at home.
Buy something for the wall?
Have you seen something nice for you on the wall? Or of course something for a boyfriend or girlfriend or family member? Because these wall decoration products are also great gifts! Add the item of your choice directly to your shopping cart with the green button. Then enter your address information (and possibly that of the recipient) and pay via Mister Cash, iDeal, credit card, PayPal or bank transfer. Easy enough.
We ensure that your home deco item is packaged securely and securely and that it is posted no later than two days after order. So you also have it nice and fast at home. Did you know that you do not pay shipping costs if your order exceeds € 100?
Questions about wall decoration?
Do you want to know something about our articles for wall and wall decoration? Feel free to ask our interior specialists your question. We are ready to answer your email, phone call or questions via the live chat. It is our mission to make your house a real home with our wall decoration online!