Gorgeous lamps and lighting - Sl-Homedecoration.com
Discover the most beautiful lighting for your home. At SL-Homedecoration.com you will find a wide selection of unique home accessories. Take a quick look.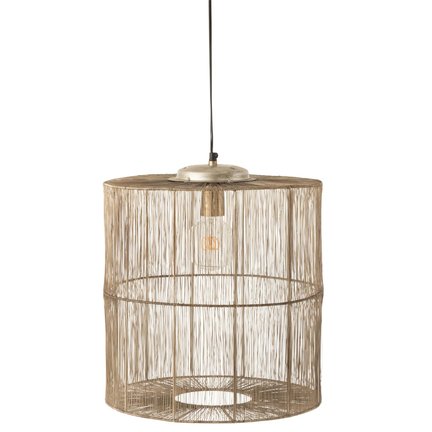 Unique lighting for every room
For which room are you looking for a lamp? We have lamps for children's and teenage rooms, for your living room, bedroom, kitchen. Yes, where can you actually not hang or put up a nice lamp?
At S&L Home Decoration we have hanging lamps, wall lamps, floor lamps, table lamps and more. Browse through our extensive range of lamps and see if there is something that fits perfectly in your interior. Where possible, we have added photos of lights that are on. That way you can judge whether it is the lamp that you are looking for.
But please let us know if you have any questions or want to know more about the lamp that you have a crush on. On the product page of each lamp it is stated whether the light source is supplied with it or whether you have to purchase it separately.
Order your new lighting now
We have so many lamps in our collection that there is a good chance that there is also one for you. Did you know that we even have a traffic light lamp? Great for the playroom hobby room. For example, we have many lamps that will brighten up your living room or any other room.
Choose the lamp that you would like to put at your home, click on the large green button to add the lamp to your shopping cart and complete the order. You have many different ways to pay, including with iDeal, Mister Cash, PayPal, credit card, Afterpay and bank transfer. If your order is over € 100, we can send it to you without shipping costs. Order them today and we will ship them no later than two days after the order
Questions about lighting?
Are you looking for a special lamp? Do you have questions about a lamp that you see on our website? Feel free to ask your questions via the live chat, when we are online. You can also call or email. We are always ready to turn your house into a real home with our lamps.